About Us
Hi this is Karen, and I want to thank you for taking the time to learn a little more about Gratitude Gals . It is my great pleasure and indeed honor to share my vision of Gratitude Gals with you, and to tell you a bit about myself.
I am a native Oregonian, having grown up on Oregon's beautiful coastline. I am married with a wonderful husband and large extended family; all of whom I am very thankful for. As you get to know me a bit more, you will realize how grounding my family experience has been throughout the years.
After home educating our children, and caring for our Nana until 2011, it was time to go back to school. It was during the conclusion of my Master's degree in Educational Psychology that I discovered Positive Psychology. I had always been a self-help buff, but when I realized that positive psychology was self-helped backed by research I thought "I can do this"! and immediately changed my focus of study to positive psychology, although at the time I still wanted to incorporate it into my doctoral studies on music and emergent literacy.
Having seen Dr. Tal Ben-Shahar on YouTube (Tal popularized positive psychology by having taught the largest class in Harvard's history on the subject) I sought him out and in 2012 began a year-long study in positive psychology, receiving my certification in positive psychology (CIPP) in 2013.
During one of Dr. Ben-Shahar's lectures he was talking about gratitude, and kept mentioning "we need more research on gratitude". I didn't think much about it, but after the third or fourth time he mentioned it, it was as if he was speaking directly to me. I am big on listening to your inner voice, and after much contemplation I knew I had to change my research topic to gratitude. Looking back I can honestly say that gratitude choose me as much as I chose it!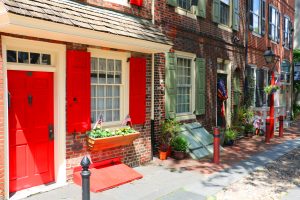 Gratitude Gals was another inner voice moment! The idea popped into my head, and I thought "No way!"  but again as so many times before, I had to pay attention, and came to realize that Gratitude Gals would be a perfect platform to share ideas, research, and stories about gratitude with others, and to have others share their experiences and stories about gratitude right back.
That's right- Gratitude Gals has always been focused on the individuals who join us on this journey. At Gratitude Gals we want to make the world a better place, by helping ourselves and those we come in contact with to understand gratitude and how impactful it can be in increasing happiness and well-being, and to become more grateful, thereby impacting the world in a positive way. I hope you know by now- this is all about you!  Looking forward to many fun filled and grateful times with all of you!Thanks.
Karen@gratitudegals